---
Mr. Opio Daniel
---

Mr. Opio Daniel  received his  diploma in Web development from Academy City. He  is a burgeoning web developer who is driven to excel in all he does. He has become highly successful at maintaining client satisfaction through his effective support, critical thinking and problem-solving . He is a disciplined, self-motivated  and an enthusiastic web developer equipped with comprehensive foundational skills in delivering visual appealing websites. He has experience working as part of a team towards a singular goal and familiar filing reports, gathering information, and performing research. He can do client-side and server side scripting, creative and responsive design among others.
He is capable in providing a satisfying services in :
Server Side:
Client Side Scripting:
Development & Design:
Database:
He is focused on accomplishing challenging development goals under strict deadlines. Daniel is an analytical and resourceful problem-solver with a disciplined approach and skilled in producing clean and robust code.
With just a few years at Academy City, he accomplished  highly-organized projects as well as  dedicating customer service representative with over 2 years of professional experience. Currently he creates, maintains, designs,  implements and  updates different websites built by the Academy City  team. He is also passionate about building world class web applications and eager to contribute to team success through hard work, attention to detail and excellent organizational skills. 
 He was involved in creating several websites at Academy City and now maintains and manages some of these websites.
Below are some of the websites that he manages:
     Note: All these websites were basically built using Python, Django and Javascript. 
Uganda Towns .This website contains most of the towns in Uganda including the town clerks of that specific town. The website is so convenient that the town clerks are able to conduct their meetings on it without the use of zoom. 
          A view of Uganda Town Website when logged in.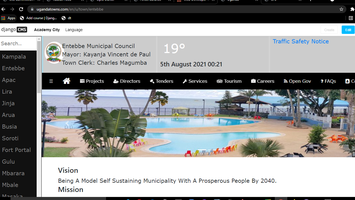 villecotedivoire. This website was built using the same Template of Uganda Towns. So this implies that both websites do have the same structure but with different content.
            A view of villecotedivoire when logged in.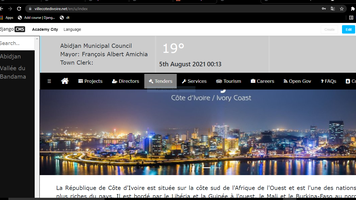 FabHouseAfrica. This is a business website that basically deals in supplying the architectural and Interior design industry. The business is located in Uganda.
          A view of FabhouseAfrica Website.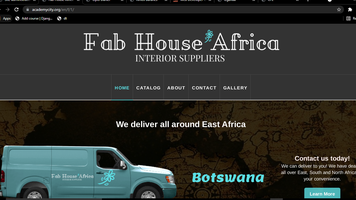 cashchecksnearme. This is  a business website that operates a group of Currency Exchanges servicing the greater Chicago land area.  The business is located in Chicago.
        A view of cashchecksnearme.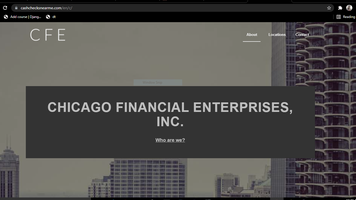 RadiusFood.This is a business website that deals in supplying quality eggs. 
         A view of RadiusFood Website.